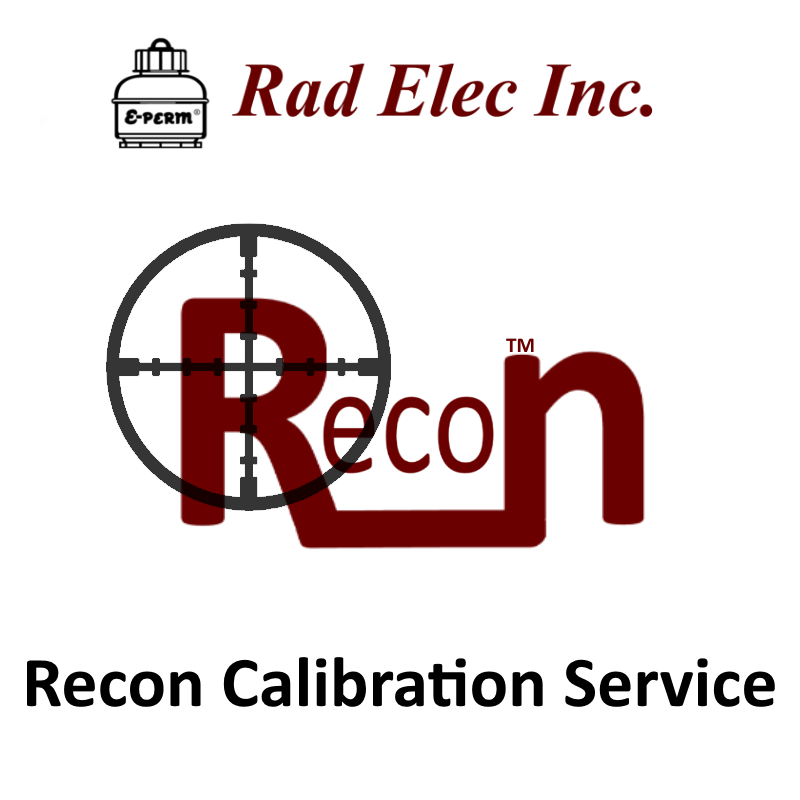  
Recon Calibration
This service will calibrate your Rad Elec Recon and ensure that it is measuring radon accurately. Your instrument will be exposed in our tertiary radon chamber for three days, and then you will receive a certificate after the process is completed and the Recon is calibrated.
Firmware upgrades and battery replacements are evaluated and performed as needed in order to keep your instrument at peak operating performance.
Please be sure to include your calibration form with your instrument!
Our Recon Calibration Service will ensure that your Recon CRM is operating accurately. During this process, your instrument inside our radon chamber for three days. Rad Elec recommends that your monitor be calibrated on an annual basis.
This calibration service is typically performed on Mondays and Thursdays, so try to ship your coordinate your instrument's arrival accordingly (to minimize delays). You will receive a calibration certificate after your instrument has been successfully calibrated.
If you own five (5) or more Recon CRMs, please contact our office for discounted calibration services! If you own ten (10) or more Recon CRMs, calibration services will be priced at $99.
Customers who bought this product also bought: