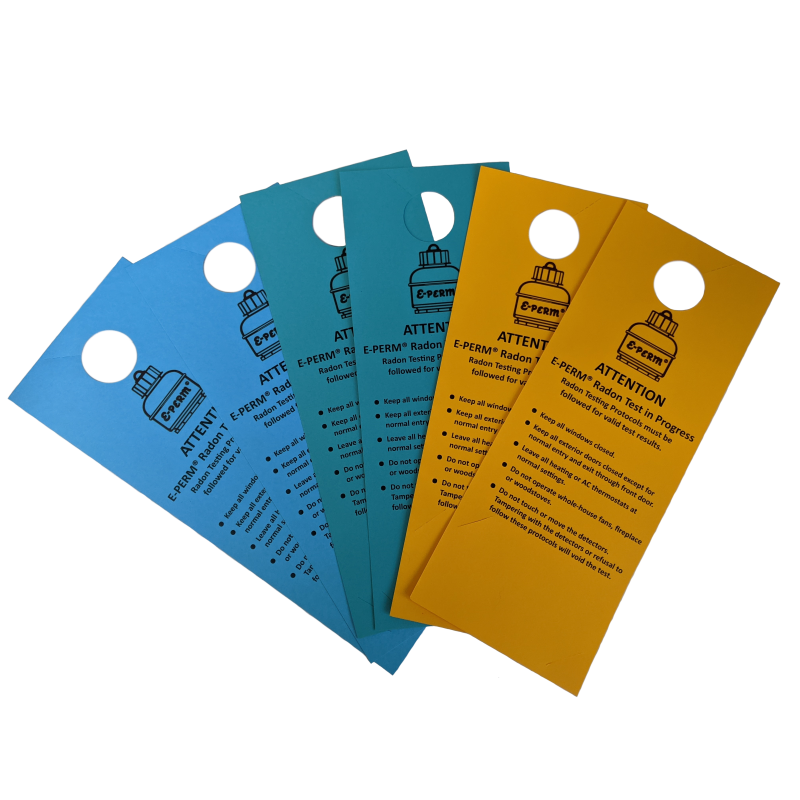  
Radon Door Hanger
These door hangers are printed from a thick card stock, and can be easily hung on doorknobs to let residents know that there is a radon test in progress. For added convenience, these door hangers have pre-cut slots so that a business card can be attached.
These door hangers let residents know that a radon test is in-progress, and describes the necessary protocols to follow (such as to maintain closed-building conditions, not to touch the detectors, etc.).
There are slots to attach your business card to the door hangers, so that your company can be contacted in case of questions.
Data sheet
Length

11" (28 cm)

Width

4.25" (11 cm)

Weight

0.2 oz. (6 grams)
Customers who bought this product also bought: