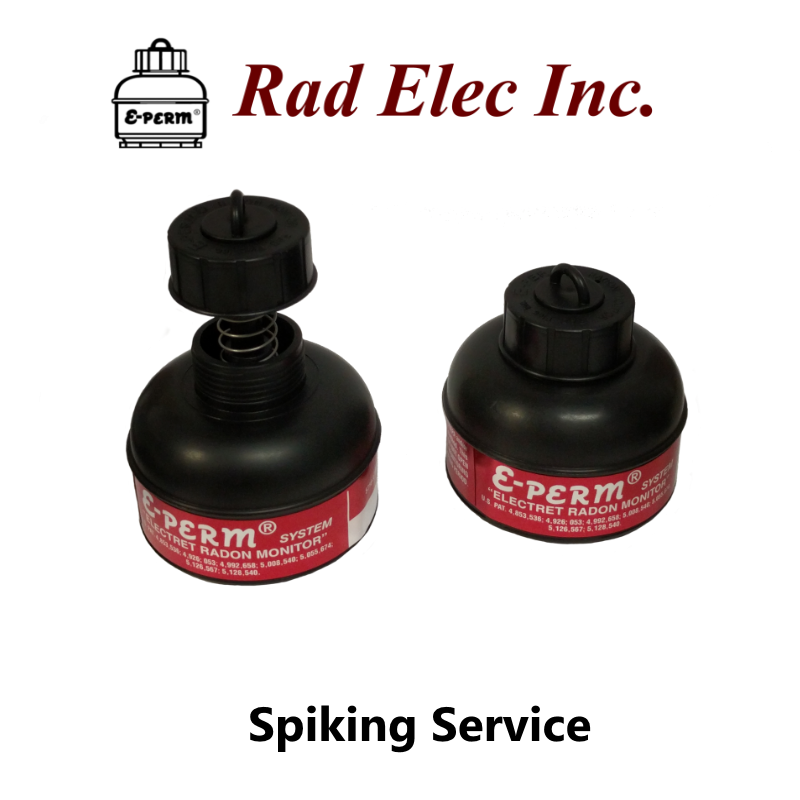  
Spiking Service
Rad Elec's NRSB-approved radon chamber can handle all of your QA/QC spiking needs. Detectors are spiked twice a week (beginning on Mondays and Wednesdays) for 48 hours. Shipping and handling charges are applied only for the return shipping.
Please be sure to download and print the regular Spiking Service Form (or Blind Spiking Service Form) to send alongside your detectors!
Spiking is a QA/QC practice that ensures you are making accurate radon measurements. After you fill out the spiking form attachment, mail in your detectors and Rad Elec will expose them in our radon chamber. This occurs twice every week, on Monday and Wednesday afternoons. Your detectors are exposed for 48 hours, and are mailed back after the test.
Once you receive the detectors, you can compare them against the known radon concentration of our radon chamber in order to make sure that you are correctly calculating your results, and are encouraged to call and speak with us if you have any questions.
The price is $20 per detector that you wish to undergo spiking ($25 per detector if you request blind spiking), and you must fill out the attached spiking form or blind spiking form (you can also use the Radon Report Manager software to generate a spiking deployment form).
Customers who bought this product also bought: