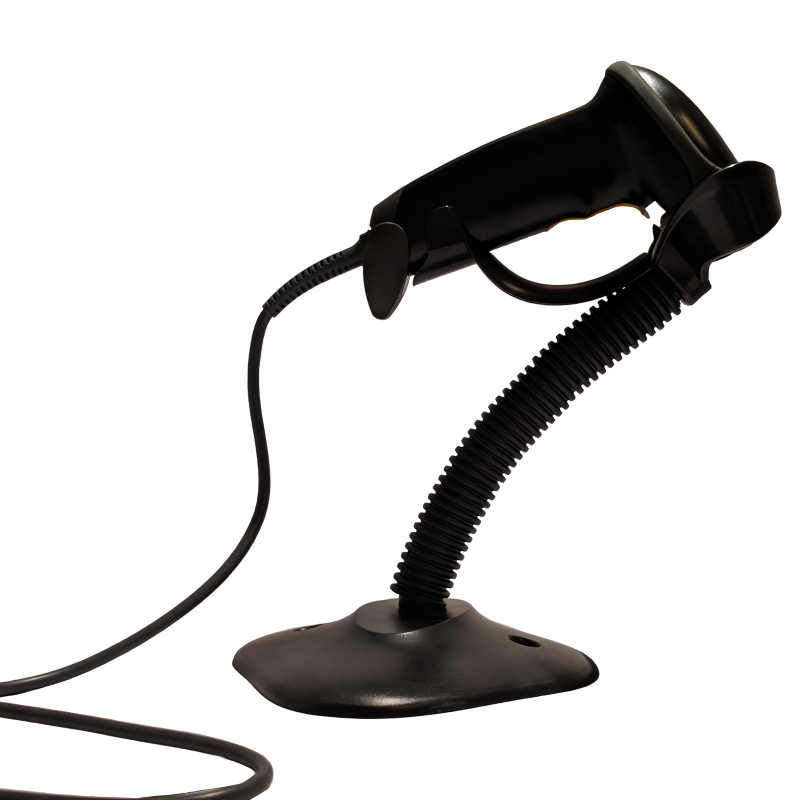  
Electret Barcode Scanner
Whether using our software or spreadsheets, this bi-directional barcode scanner is perfect for quickly reading electret serial numbers, greatly diminishing the chance for transcription errors (and the occasional typo).
This handheld electret barcode scanner is a great complement to any E-PERM® analyst, and will automatically read electret serial numbers (in addition to transferring them to our software or spreadsheets).
It is compatible with Windows, macOS, and Linux operating systems, and interfaces to your system via a USB port.
Data sheet
Height

6" (~15 cm)

Length

10" (~25 cm)

Width

8" (~20 cm)

Weight

1.0 lbs (.45 kg)
Customers who bought this product also bought: