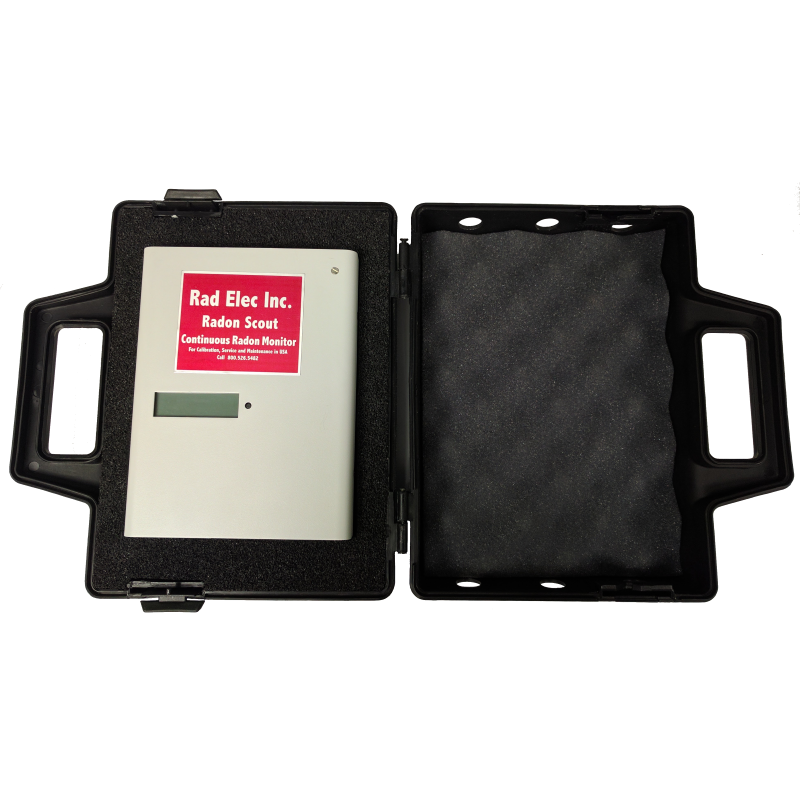  
Radon Scout
The Radon Scout, manufactured by Sarad in Germany, has a sensitivity of approximately 4 cph/pCi/L (1.8 cpm/kBq/m³), and an error within ±5% of its entire range. It comes equipped with temperature, humidity and tamper sensors, and is powered by 2 D-cell batteries.
The Radon Scout, manufactured by SARAD in Germany, is a reliable CRM that comes in two models (a PLUS model and a BASE model).
The PLUS model comes equipped with an LCD display, a pressure sensor, and an increased memory capacity. It is powered by two D-cell batteries for long-life.
Please see SARAD's website for software updates and digital literature (SARAD Radon Scout).
Data sheet
Sensitivity

4 cph/pCi/L

Error

±5%

Height

4" (10 cm)

Width

10" (25 cm)

Depth

9.5" (24 cm)

Weight

1.75 lbs (0.8 kg)